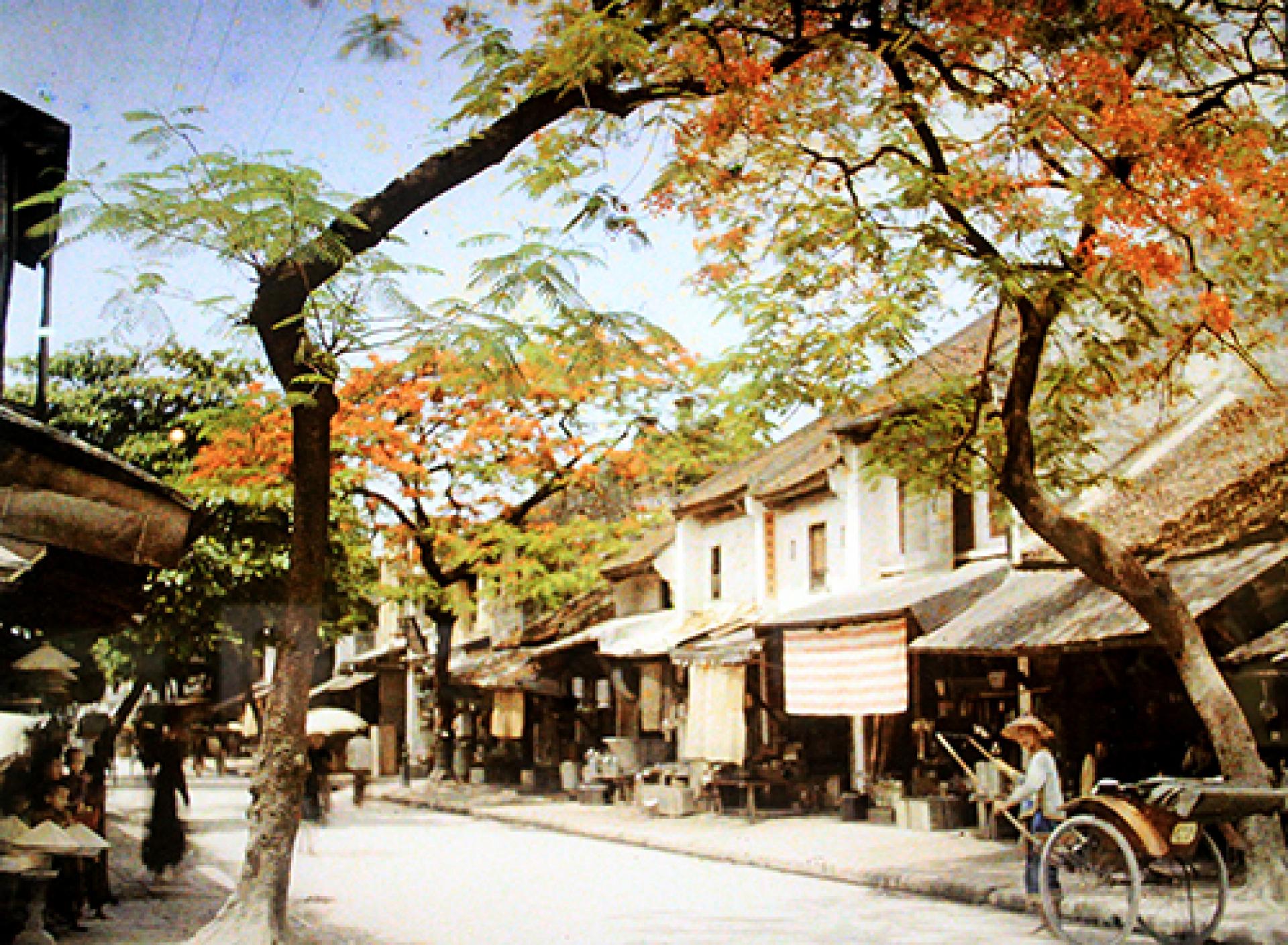 Travelers must experience these traditional customs when visiting Hanoi
Hanoi is well-known for its perfect combination of modernism and tradition, contemporary and classicism. Any travelers who stroll around the streets of the centuries-old capital will inescapably get fastinated by its quintessential culture and idiocrasies which are embedded deeply in the locals' daily life. The following are top traditional customs that travelers cannot miss if you want to experience Hanoi as a true Hanoian.
Traditional Markets
Traditional markets are the essential part of Vietnamese people's daily life. It's not only a place for the locals to trade commodities and buy necessities but also reflects a long-standing traditional custom for so many years. The old-centuries capital used to have a wide network of markets interwoven between the streets. Many of them still remain until now but they have been restructured architecturally to adapt to a more open and developed economy and evolved to sell more various products instead of only some signature ones as before. The hustle and bustle of these markets is an irresistible appeal for many tourists visiting Hanoi.
1. Đồng Xuân Market
One of the oldest markets that have been existing is Dong Xuan market. In the French colonial era, Dong Xuan market was just a small trading area consolidated with bricks and steel frames and used to sell many types of flowers and birds. Nowadays, although the outside appearance is almost the same, the interior architecture has been modified modernly with two main areas and three floors. The merchants display their products in different booths sitting close to each other.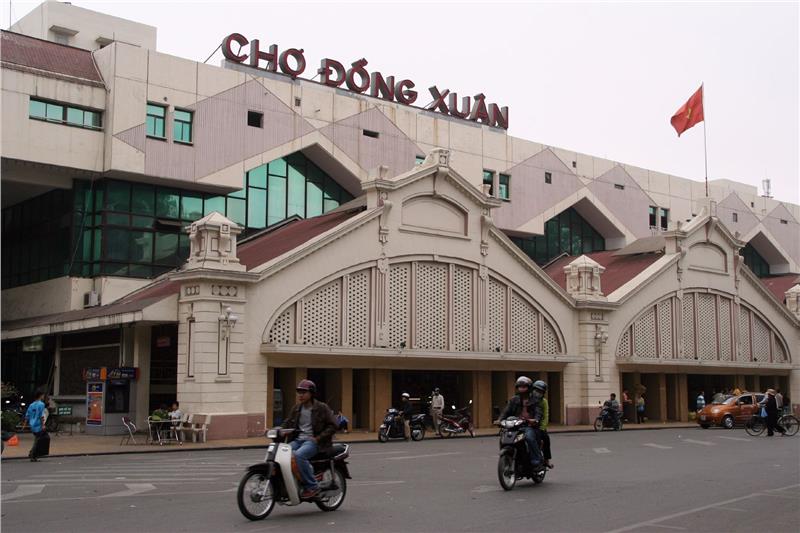 Open time: Weekdays: 8h00 – 18h00; Weekends: 8h00 – 22h30
Address: Dong Xuan St., Hoan Kiem Dist., Hanoi
Distance from La Sinfonía del Rey Hotel: 6 min by car, 15 min on foot
2. Hôm Market
Hom Market located in Hai Ba Trung district has marked an important historical event in 1946 as it witnessed a fierce battle of Vietnamese soldiers defending against the attack of the French expeditionary force. The market gathers a vast variety of commodities provided by over 500 merchants and is famous for selling fresh food and vegetables.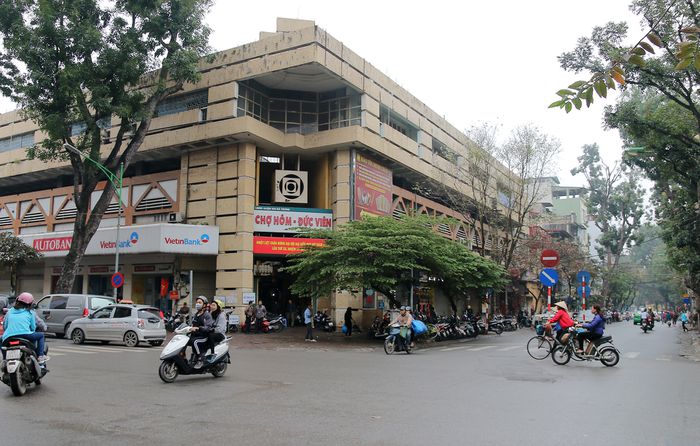 Open time: 6h00 – 18h00
Address: 79 Pho Hue, Hai Ba Trung St., Hanoi
Distance from La Sinfonía del Rey Hotel: 8 min by car, 19 min on foot
3. Bưởi Market
Bưởi Market is one of the oldest markets in Hanoi that still  maintain the tradition of periodical market gathering. The merchants gather at the market monthly on the 4th, 9th, 14th, 19th, 29th of the lunar calendar, display and sell typical products like plants, flowers, seeds, planting tools, pets, etc. The market has a signature ancient tree at the intersection corner between Thuy Khue and Lac Long Quan St., which has been living for so many years. This tree had been used to tie horses and cows in the biggest cattle market at the end of the year so that people could choose and buy their favorite ones to get some luck. Travelers can visit the market and immerse in its unique atmosphere and the daily life of the locals.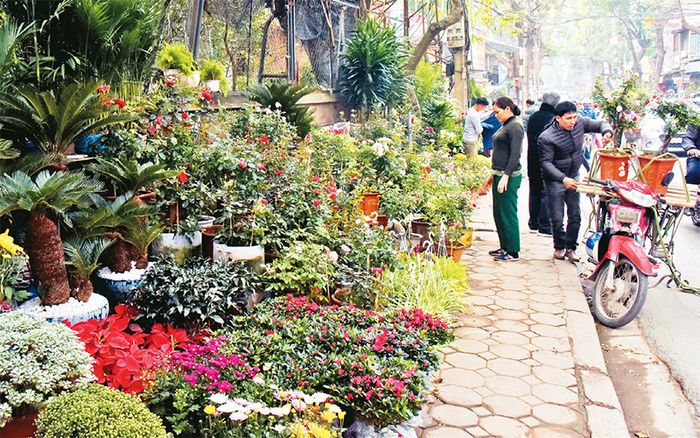 Open time: 6h00 – 2h00
Address: Lac Long Quan St., Tay Ho Dist., Hanoi
Distance from La Sinfonía del Rey Hotel: 23 min by car, 50 min by bus
Traditional Tet Holiday
Tet is the most important traditional event in Vietnam. There is no exact date for Tet in the regular Gregorian calendar. It follows the lunar calendar and usually falls from the end of January to the middle of February. Vietnamese consider this as a ritual occasion to pay tribute to the ancestors and celebrate the arrival of spring, renewal and rejuvenation. During Tet Holiday, you will find most of the restaurants, bars, stores, tourist attractions, etc. closed as people are enjoying the holiday with their families. However, one or two weeks before the holiday, you can literally feel Tet spirit at every corner of the streets due to the hustle and bustle of people going out, shopping and preparing for Tet. If you are lucky to stay in Hanoi those days, don't miss the opportunity to join the following local activities:
1. Blend in with the locals at Hang Ma Street
Hang Ma St. is well-known for selling sparkling ornaments, red lanterns and signature decorations for Tet. During Tet Holiday, Hang Ma is one of the iconic places people gather to enjoy the  radiant colorful, busy atmosphere of the holiday, take photos and save beautiful moments with friends and families. 
Distance from La Sinfonía del Rey Hotel: 19 min on foot
2. Visit Tet's flower paradise: Nhat Tan Flower Garden and Quang An Flower Garden
Nhat Tan flower garden was once a peach blossom garden, but now it has been transformed into a multi-flower paradise. Walking in the breezy charm of Hanoi's late winter between the radiant trees planted neatly in line and immersing in the beauty of flowers are definitely the best places to experience during Tet.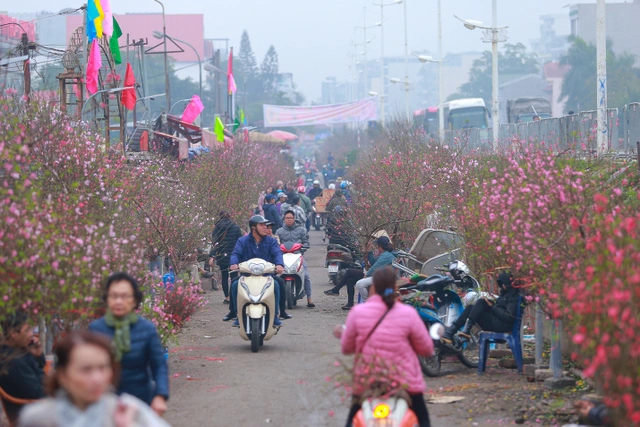 Distance from La Sinfonía del Rey Hotel: 18 min by car, 40 min by bus
If you want a more hectic and unique experience, you can visit Quang An flower market on the edge of West Lake at around 2 a.m. This night market is filled with piles of various species of flowers and normally lasts until sunrise. To catch the market in its full bustle, you need to go early in the morning, around 5:00 a.m. – this is when florists flood into the market to select the best flowers they need for the day.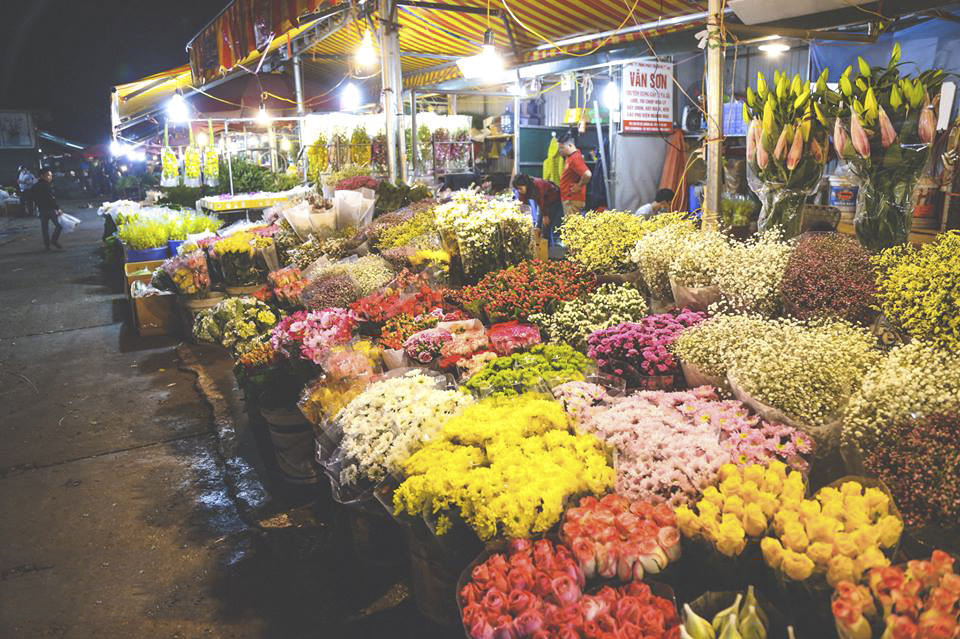 Distance from La Sinfonía del Rey Hotel: 14 min by car, 30 min by bus
3. Watch the spectacle of fireworks
Watching fireworks at the moment of transition into New Year is like a tradition of Hanoi people. Some locations for the best sight-seeing of the fireworks are Hoan Kiem Lake, Thong Nhat Park, Lac Long Quan flower garden, Van Quan Lake, and My Dinh National Stadium.

If you want to avoid the crowds, settle early into a nearby sky bar with a beautiful view for the fireworks performance. One of the most ideal spots is Terraco Sky Bar located on the rooftop floor of La Sinfonia del Rey Hotel & Spa that offers a panoramic view over Hoan Kiem Lake. Besides, Terraco Sky Bar has an annual countdown party with live music and mini games. If you have a chance to celebrate New Year's Eve in Hanoi, don't miss the opportunity to visit the Terraco Sky Bar to join this special event. (More information about Terraco Sky Bar)