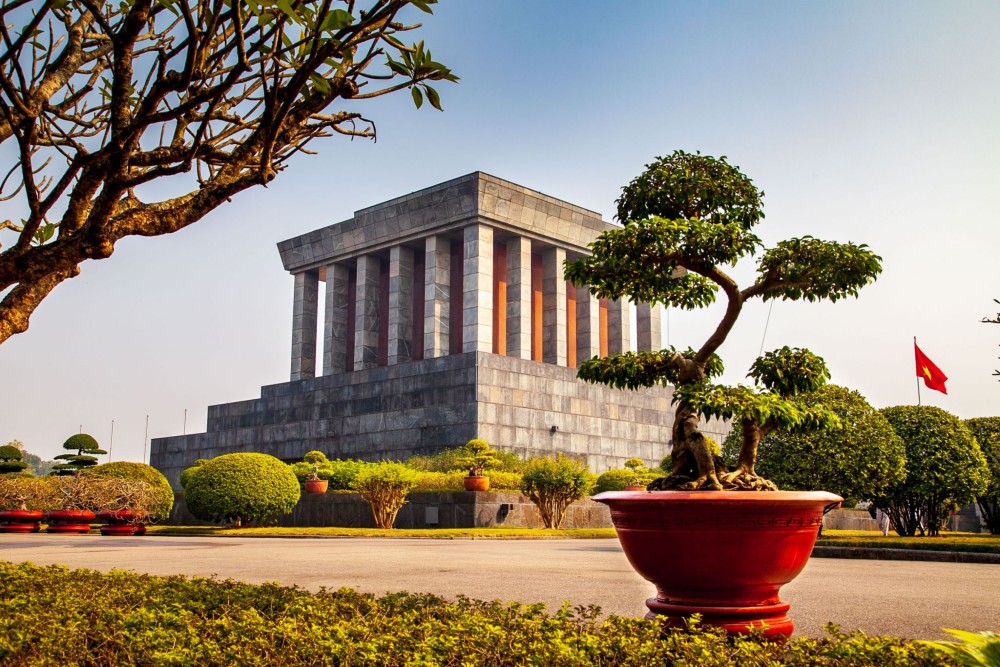 Visiting the Ho Chi Minh Mausoleum: A Tribute to Vietnam's Founding Father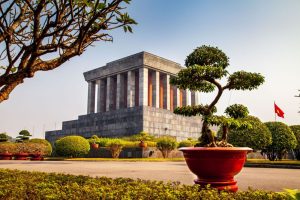 The Ho Chi Minh Mausoleum in Hanoi is one of the most important and iconic landmarks in Vietnam. It is the final resting place of Ho Chi Minh, the leader who led the country to independence and is known as the father of the nation. A visit to the mausoleum is a must-do for anyone interested in Vietnamese history and culture.
The mausoleum was constructed in 1975, following Ho Chi Minh's death in 1969. It is an imposing, granite structure that is situated in the center of Ba Dinh Square, one of Hanoi's most important civic spaces. The building is designed to reflect the simplicity and modesty that were hallmarks of Ho Chi Minh's life and leadership.
Visitors to the mausoleum are required to follow a strict dress code and code of conduct. This includes dressing modestly, refraining from talking, and not using cameras or other electronic devices. The mausoleum is only open for a few hours each day, so visitors should plan their visit accordingly.
Upon entering the mausoleum, visitors will be guided through a series of rooms that showcase Ho Chi Minh's life and legacy. The first room contains a statue of Ho Chi Minh, surrounded by flowers and incense. Visitors will then pass through a series of rooms that contain exhibits and artifacts related to Ho Chi Minh's life and the history of Vietnam.
The highlight of the visit is the viewing chamber, where visitors can see Ho Chi Minh's embalmed body lying in state. The chamber is a solemn, respectful space where visitors are asked to maintain silence and show reverence for the man who played such an important role in Vietnam's history.
A visit to the Ho Chi Minh Mausoleum is a powerful and moving experience that offers a glimpse into the life and legacy of one of Vietnam's most important leaders. It is a reminder of the sacrifices that were made to achieve Vietnamese independence and the importance of honoring those who played a role in shaping the country's history.