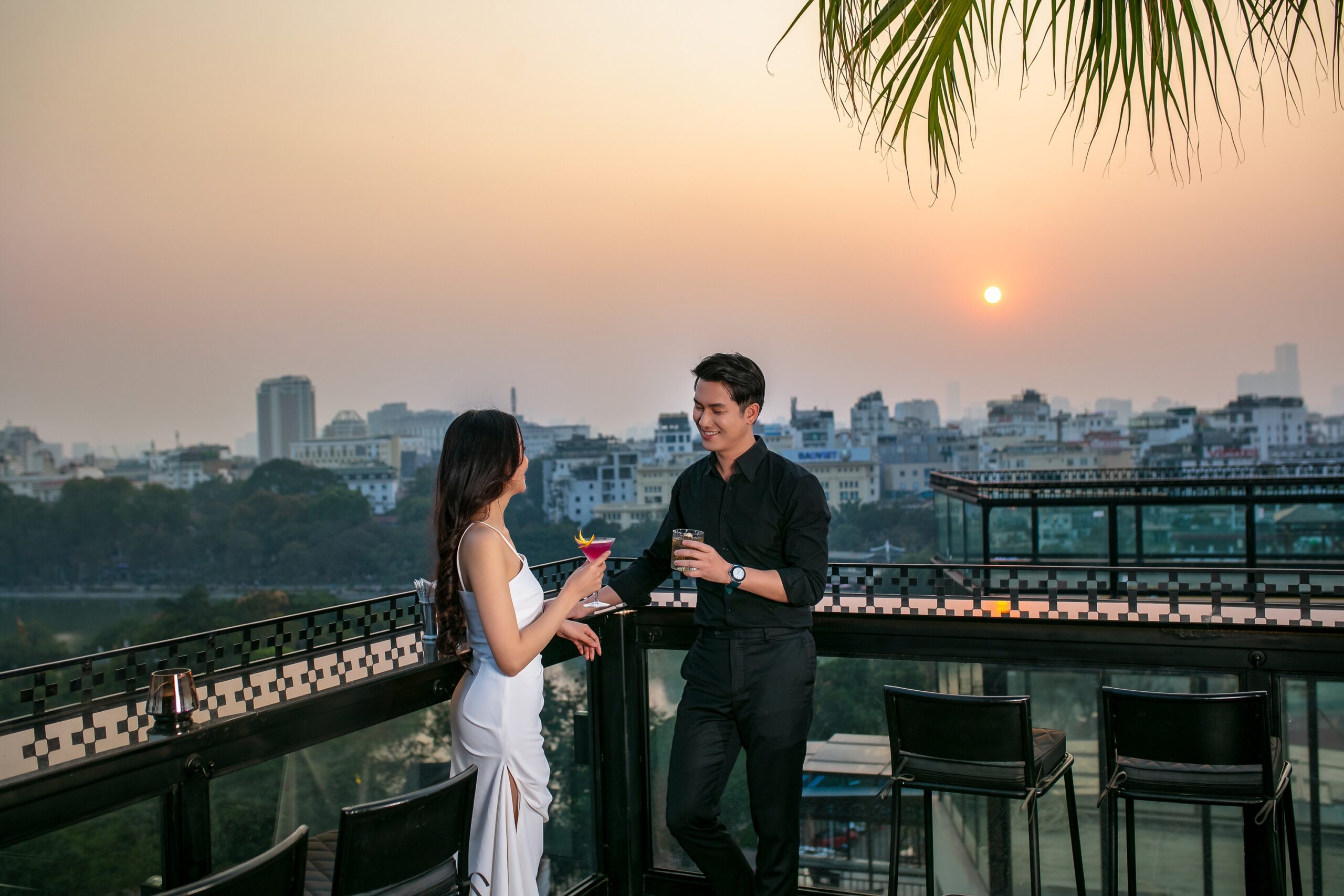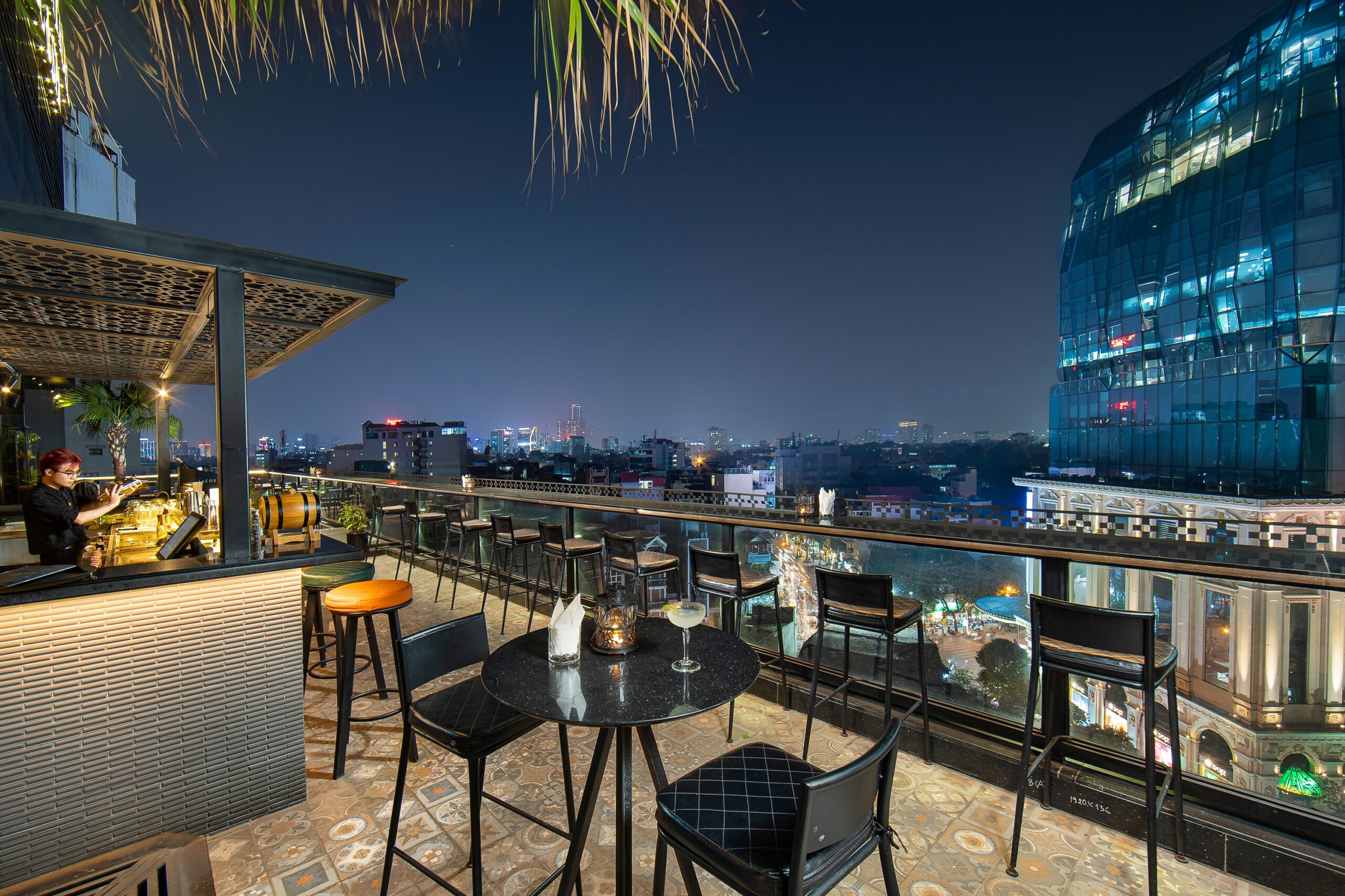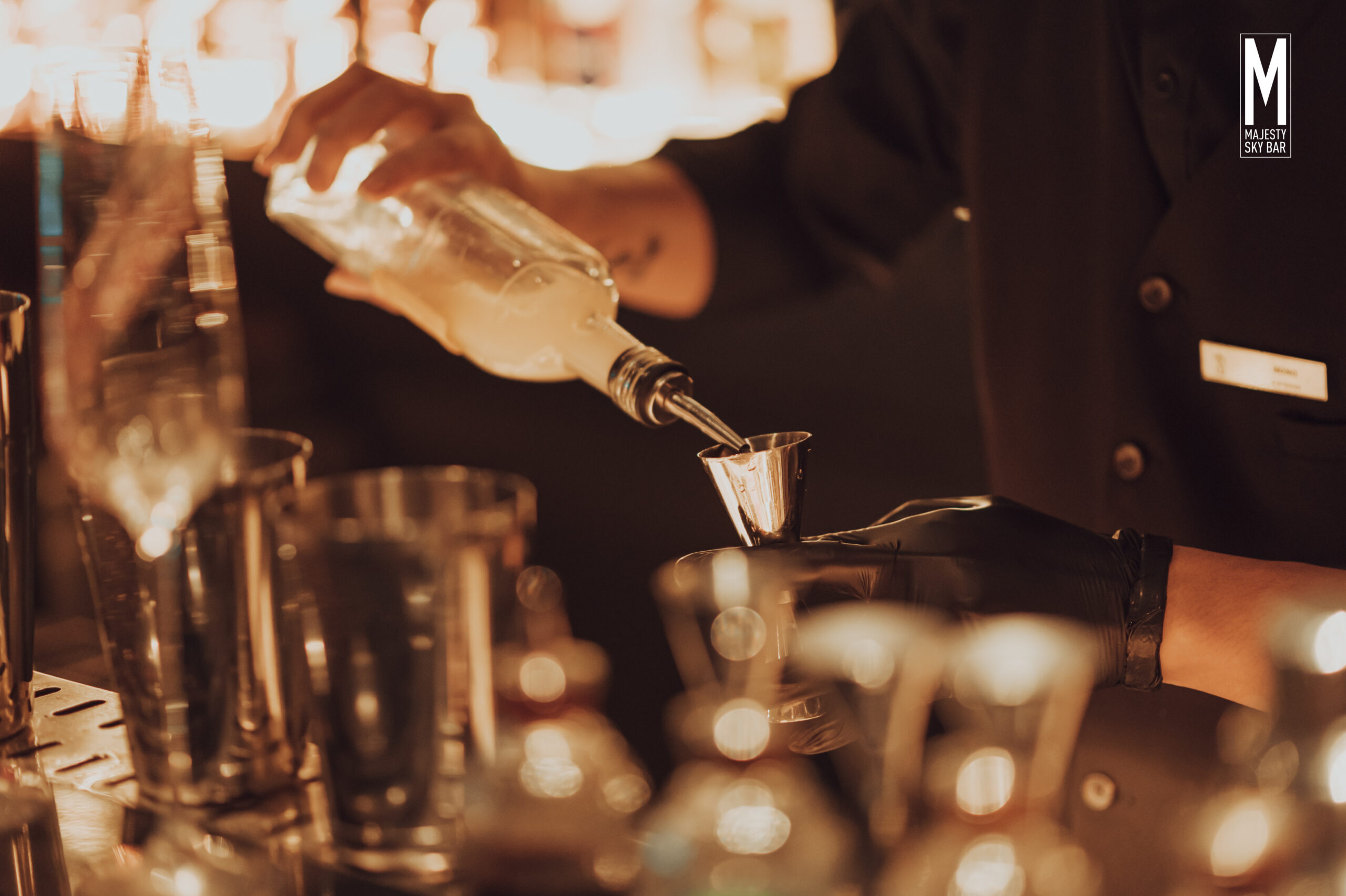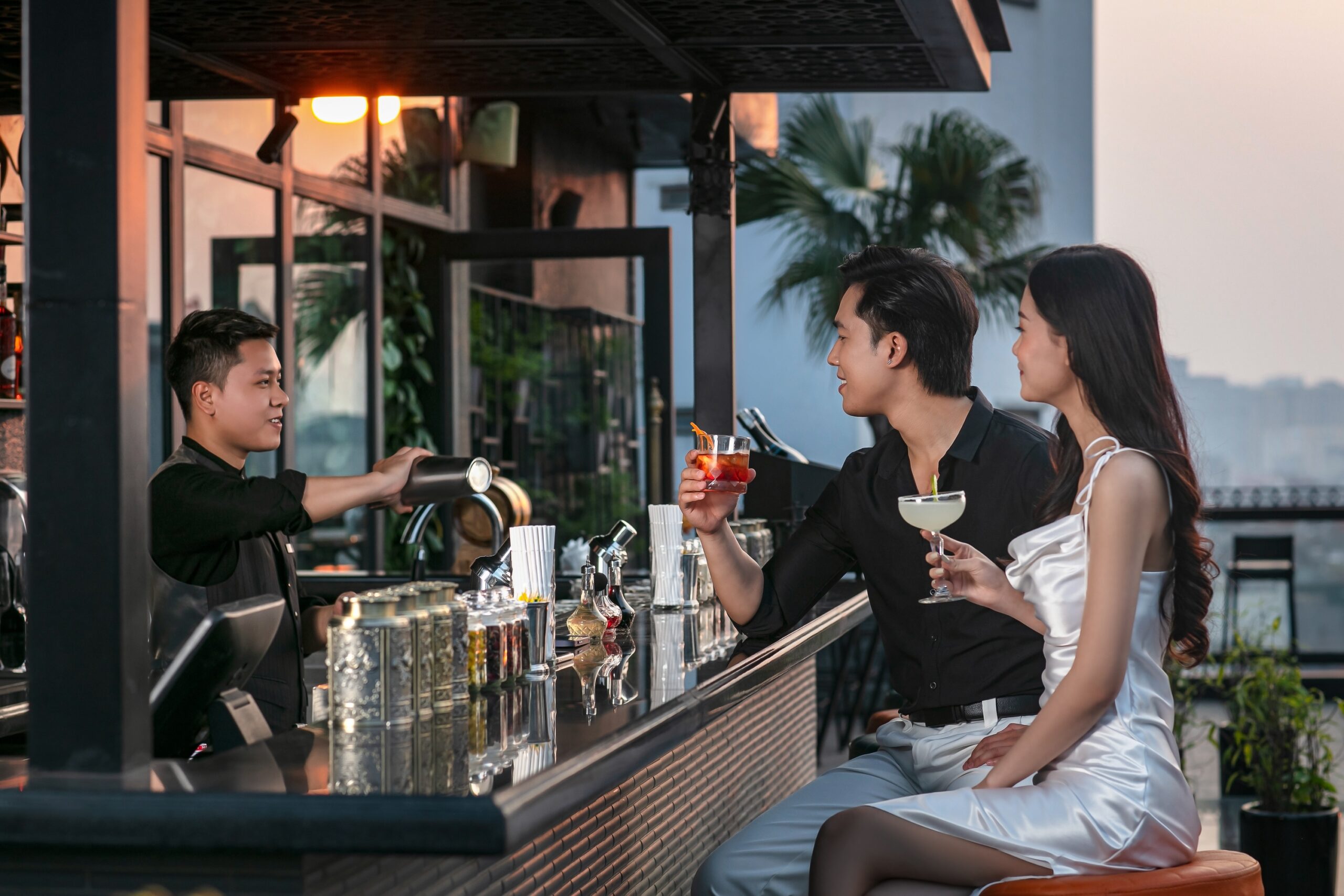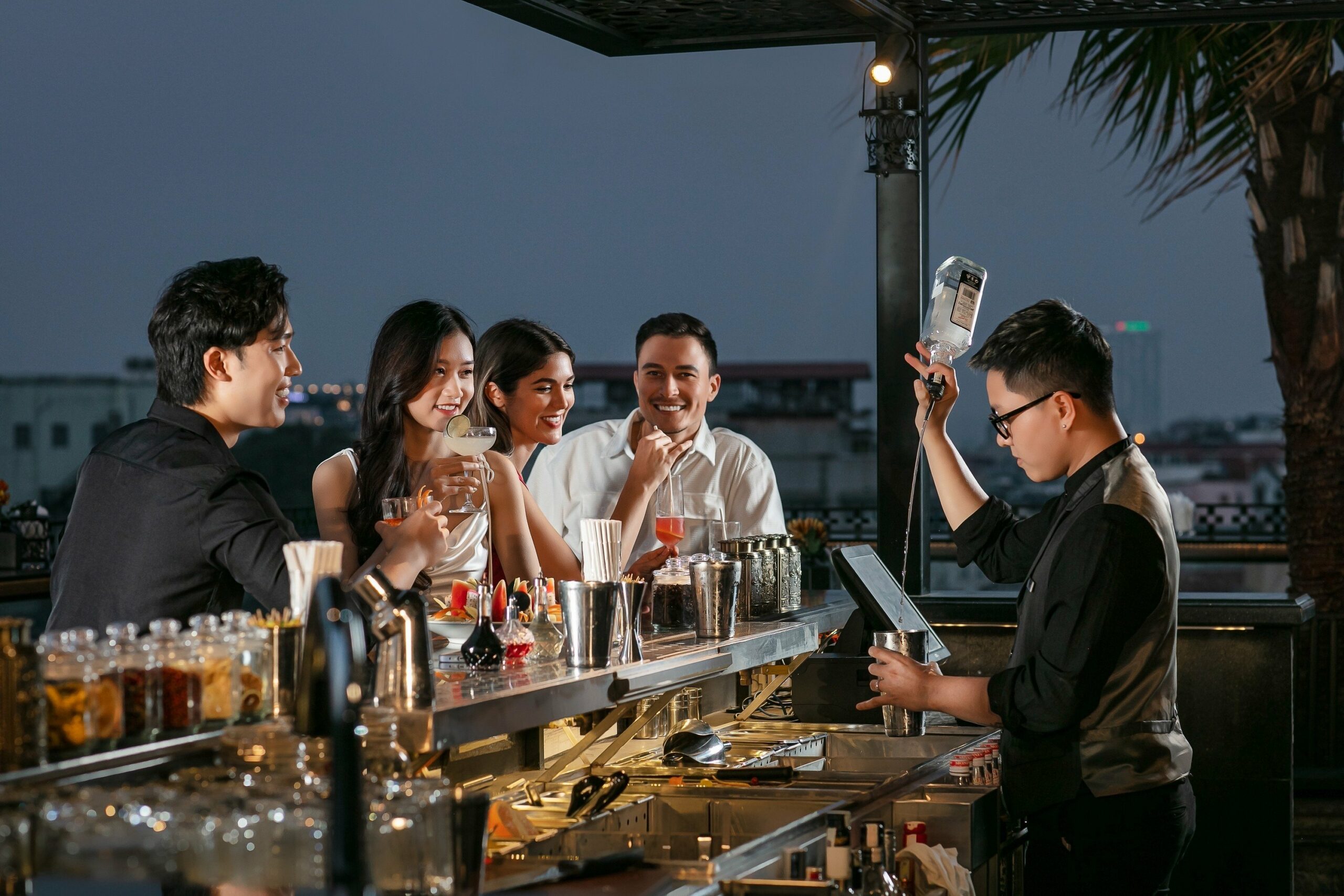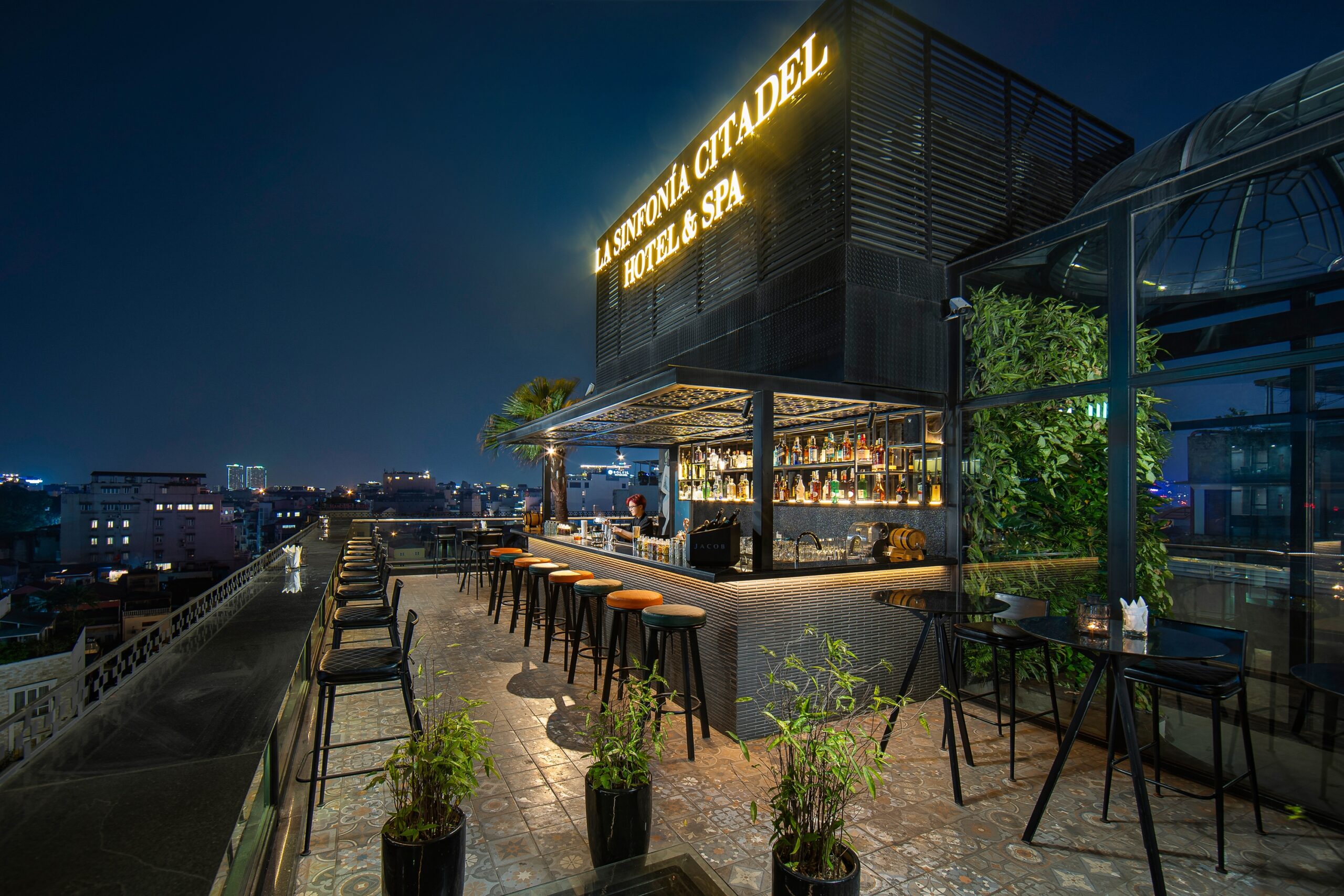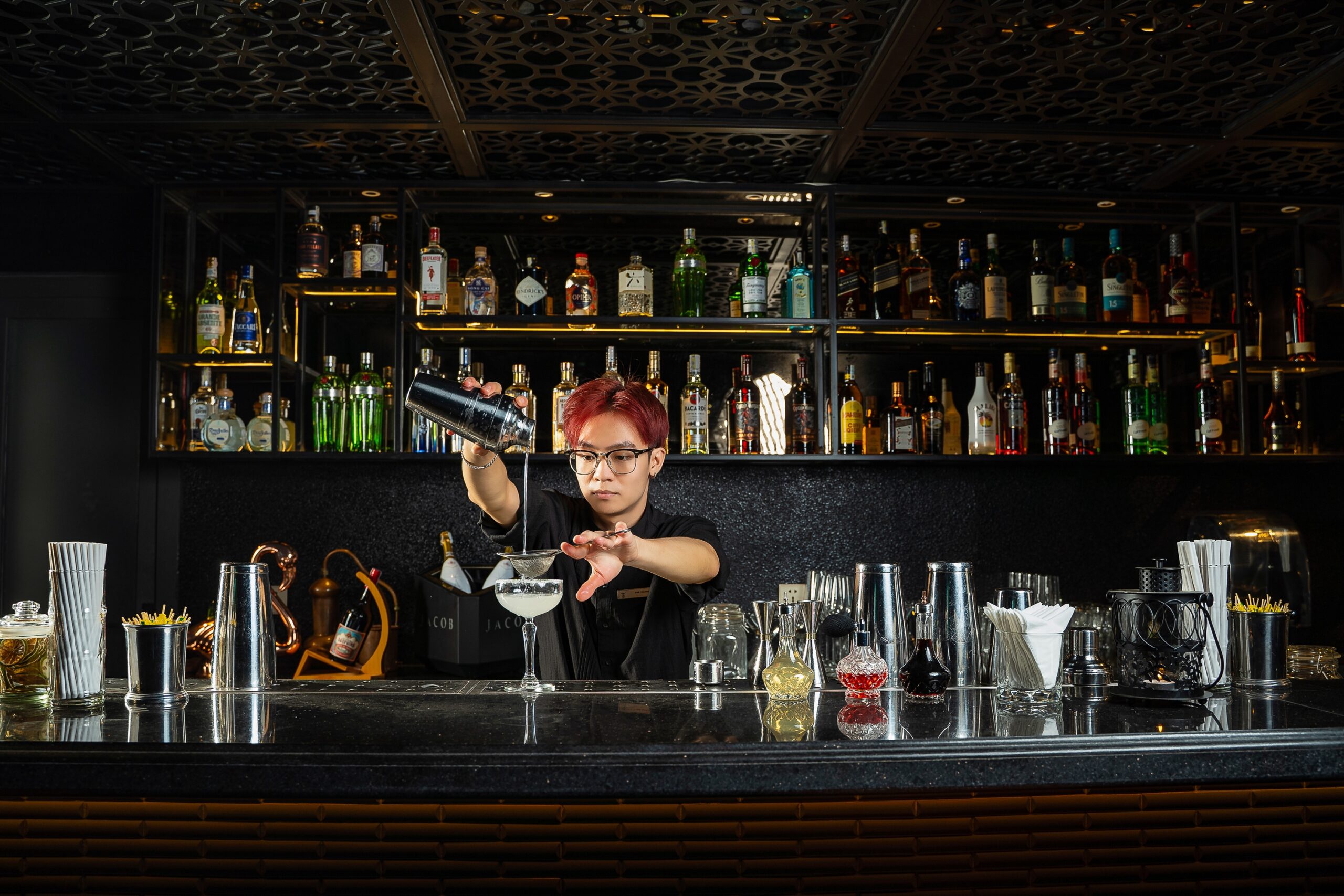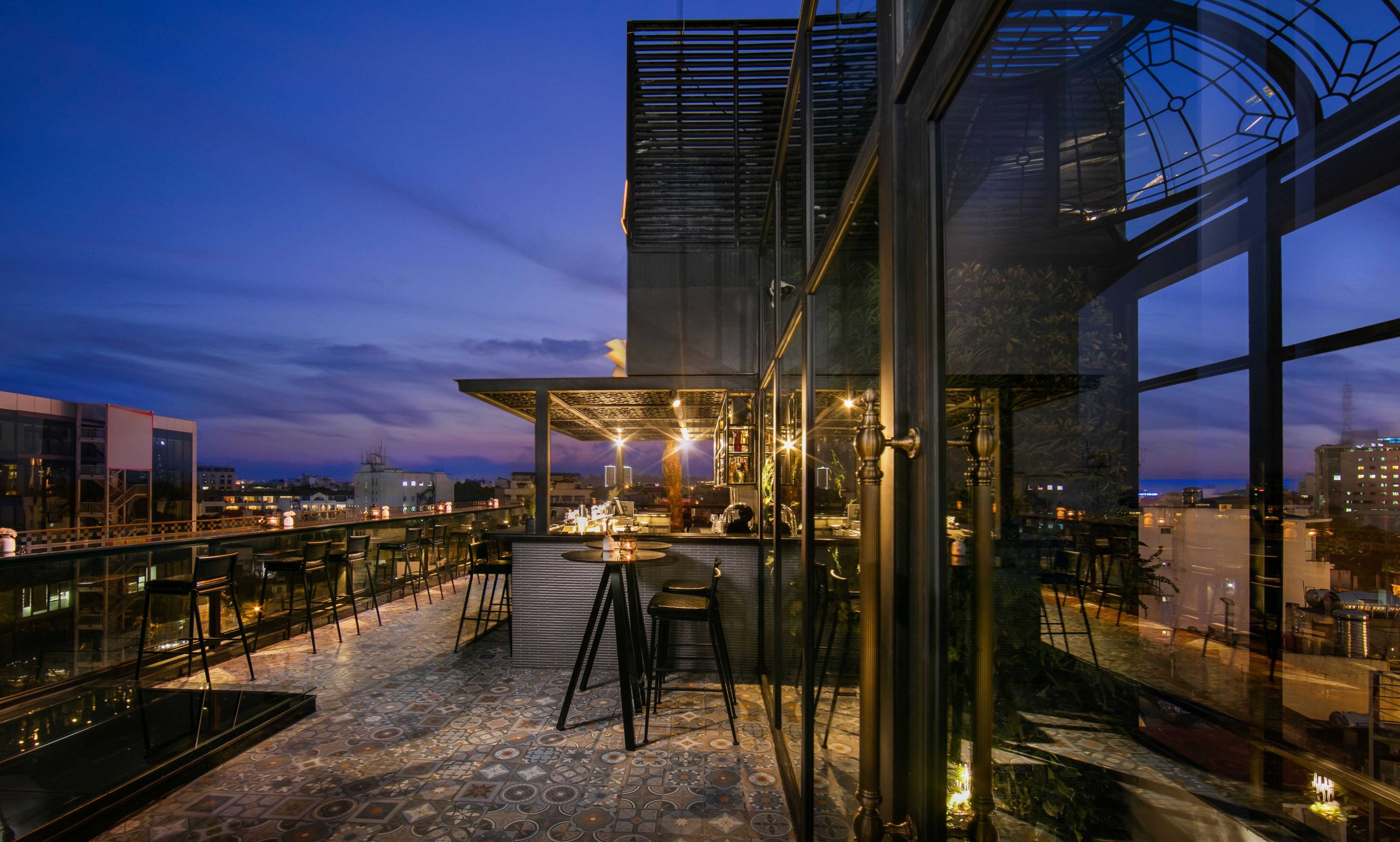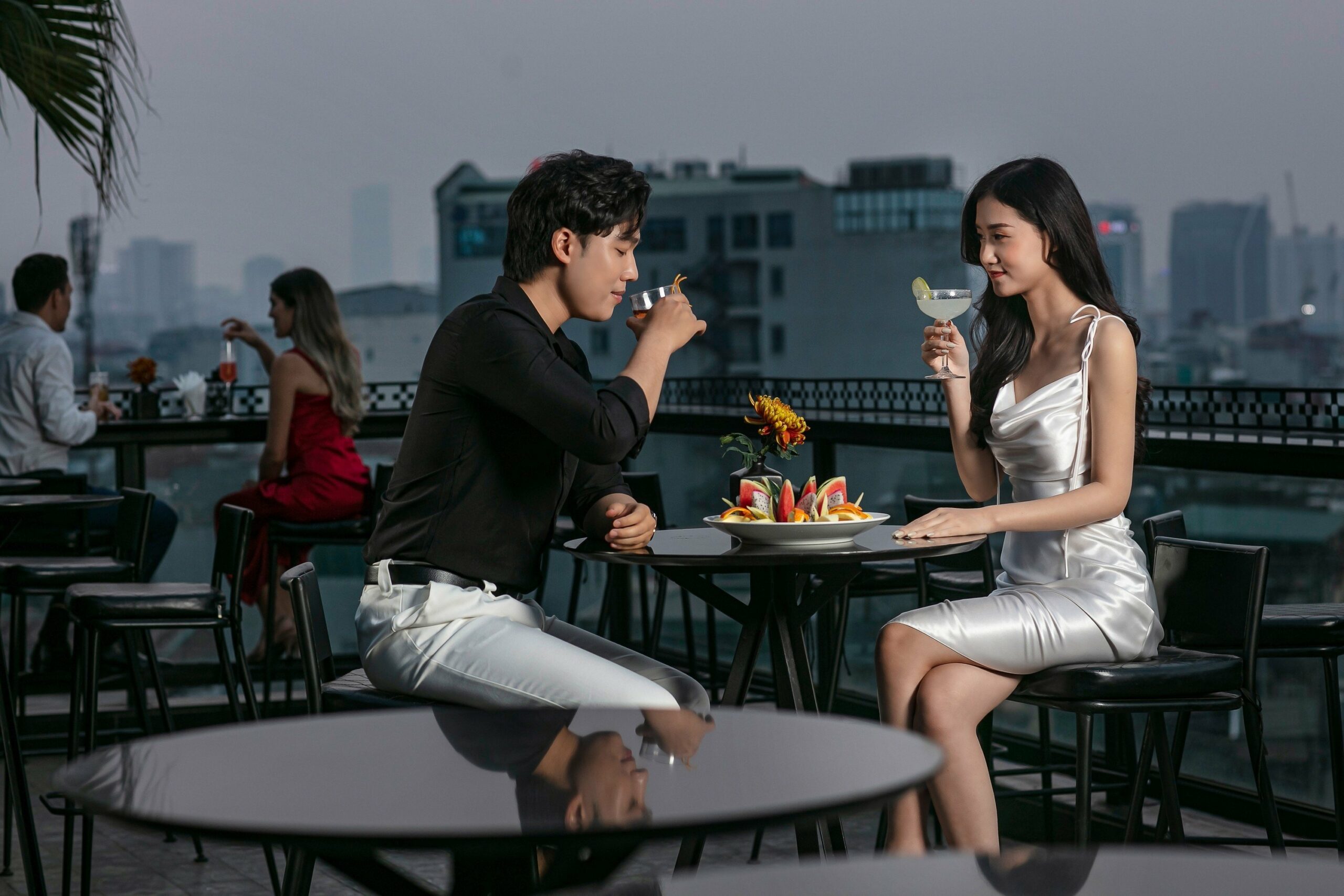 Immerse yourself in the vibrant nightlife of the Old Quarter
Our rooftop bar offers breathtaking panoramic views of the city's bustling streets and iconic landmarks. You can feast your eyes on a shape-shifting city of buzzing motorbikes, architectural mismatch, and dazzling street life. In clear afternoons, you can sit back and relax while gazing at the sun sinking into the city horizon.
Enjoy a diverse menu of wines and beers from across the world or consider treating yourself with a personalized cocktail from one of our skilled mixologists. Delve into a menu of classic cocktails or consider a La Sinfonía signature that takes inspiration from the unique values of Hanoi – each signature cocktail tells an interesting story through its unique flavor and decoration.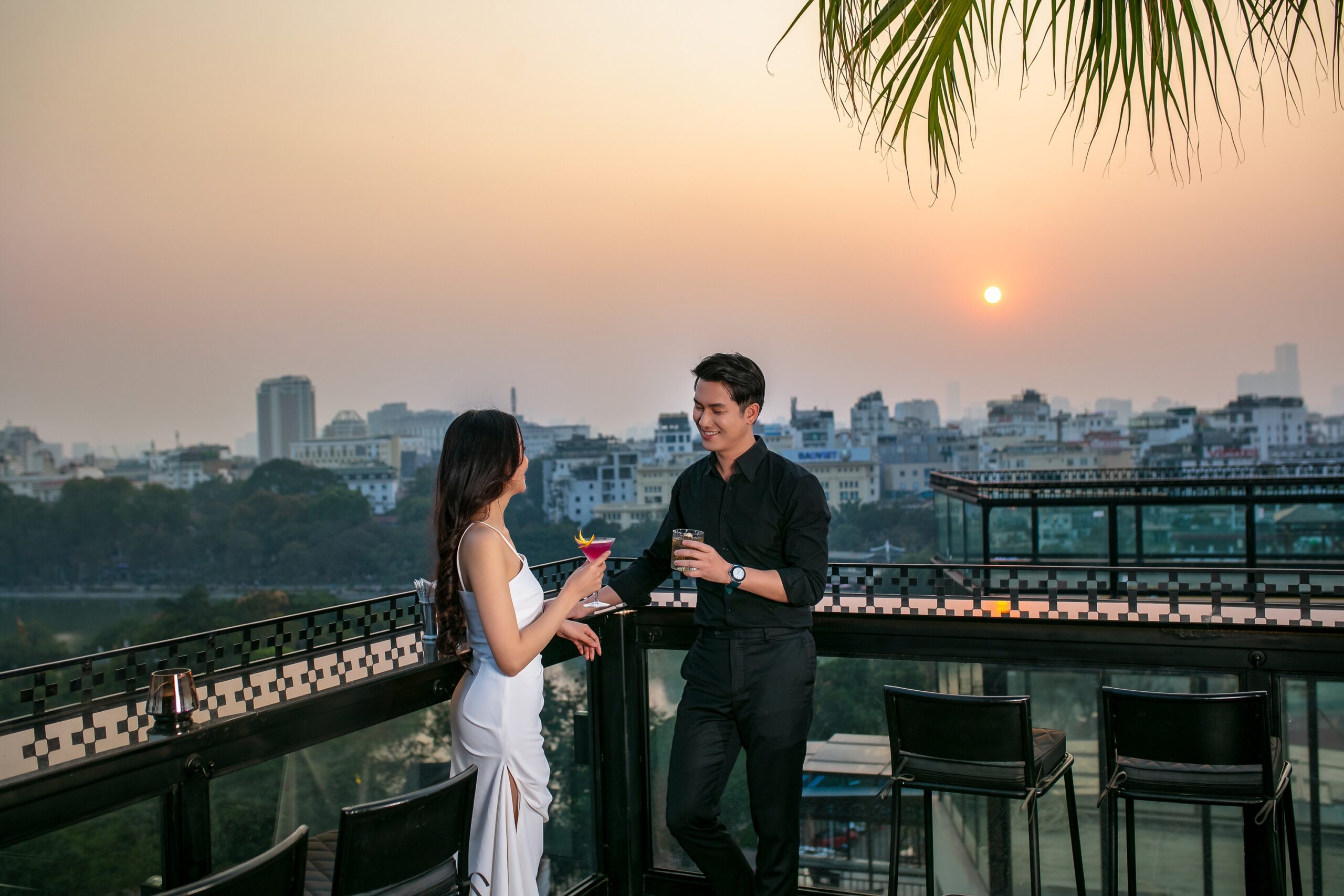 General Information
| | |
| --- | --- |
| Open: | 17:00 - 24:00 |
| Last order: | 23:30 |
| Book a table: | (+84) 963 198 865 |
| Our Menu: | Click here to see PDF menu |
| Location: | Rooftop, 12-14 Dinh Ngang Street, Hoan Kiem District, Hanoi |
| Email: | bar@lasinfoniacitadelhotel.com |
| Website: | www.citadelskybar.com |
Remarkable experience with impeccable service
At Citadel Sky Bar, we take pride in our exceptional staff and talented bartenders who are dedicated to providing an extraordinary experience that goes beyond your expectation. Our team of passionate professionals is committed to delivering impeccable service and ensuring your every need is met with genuine warmth and hospitality.
Whether you're seeking a romantic evening, a memorable night out with friends, or a place to unwind after a long day of exploring, Citadel Sky Bar is your ultimate haven of indulgence and elegance in Hanoi. Elevate your senses and create unforgettable memories at Citadel Sky Bar, where breathtaking views and exceptional hospitality converge.

Note: During holiday periods such as Christmas, New Year's Eve, Lunar New Year, there will be selected set special menus and we recommend booking a table in advance.
---
PROMOTIONS
1. Happy hour: BUY 1 GET 1 FREE for classic cocktails, mixed drinks, beers (17:00 – 19:00 everyday)
2. Signature cocktails: BUY 1 GET 1 FREE for signature cocktails (every Friday & Saturday)
3. Draught Beer Sapporo: FREE from third glass with at least 01 order of snacks (19h:00 – 21:00 every Friday & Saturday)
4. Sapporo Champion: Drink 2 towers of beer within 1 hour – get rewarded 1 million VND; drink 3 towers of beer within 1 hour – get rewarded 3 million VND (you only have to pay 50% of the selling price if you lose)
5. 15% discount on total bill for guests who have dined at The Eroica restaurant