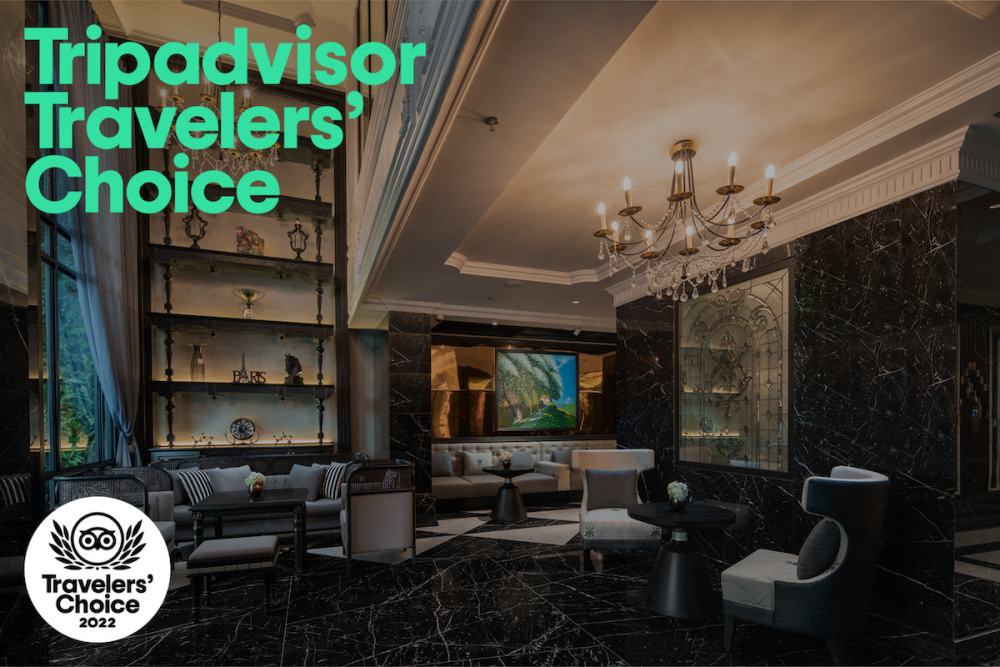 LA SINFONÍA DEL REY PROUDLY RECEIVES TRAVELLER'S CHOICE 2022 AWARD FROM TRIPADVISOR
Although year 2021 has passed with so many ups and downs due to the global pandemic, La Sinfonía del Rey Hotel & Spa of La Sinfonía Vietnam still strengthened its position as one of the most excellent travel businesses in Vietnam with the most prestigious award in the worldwide travel sector: "Travellers' Choice 2021 Best of the Best" with Top 3 Impressive Hotels with the most beautiful sky bar in the world awarded by Tripadvisor.
Since the end of 2021 and beginning of 2022, the pandemic situation has become more and more complicated. Almost every facet of the economy has been negatively affected, especially the travel and hotel industry did suffer so many concussions for the last 3 years. However, with a strong teamwork spirit, a passionate heart and a consistent quality in service delivery, La Sinfonía del Rey has incessantly overcome many difficulties and continued to maintain a high service quality from the heart. Therefore, La Sinfonía del Rey is finally awarded with Travellers' Choice 2022, a prestigious title that honors only 10% of the best travel firms listed on Tripadvisor's ecosystem during the last one year.
Accordingly, in the two consecutive years, La Sinfonía del Rey has proudly received the two most important awards from Tripadvisor, "Travellers' Choice 2021 Best of the Best" and "Travellers' Choice 2022". More importantly, we understand that all of these achievements are the concrete evidence for the never-ending support and trust from our dear guests who have been accompanying us since the time of establishment. You not only put your trust in us and chose to use our service amongst many others but also took your precious time to give us your valuable feedbacks, which were very meaningful for us, as a service provider and experience creator, to reflect back on the imperfections, to improve our service's quality and to heighten your stay even more. We promise that with our unceasing passion for the service industry, we will continue to amplify La Sinfonía's core values, to perfect our services, to contribute to a better travel environment for tourists and to conquer all the customers' hearts are seeking meaningful and unique hospitality experiences.