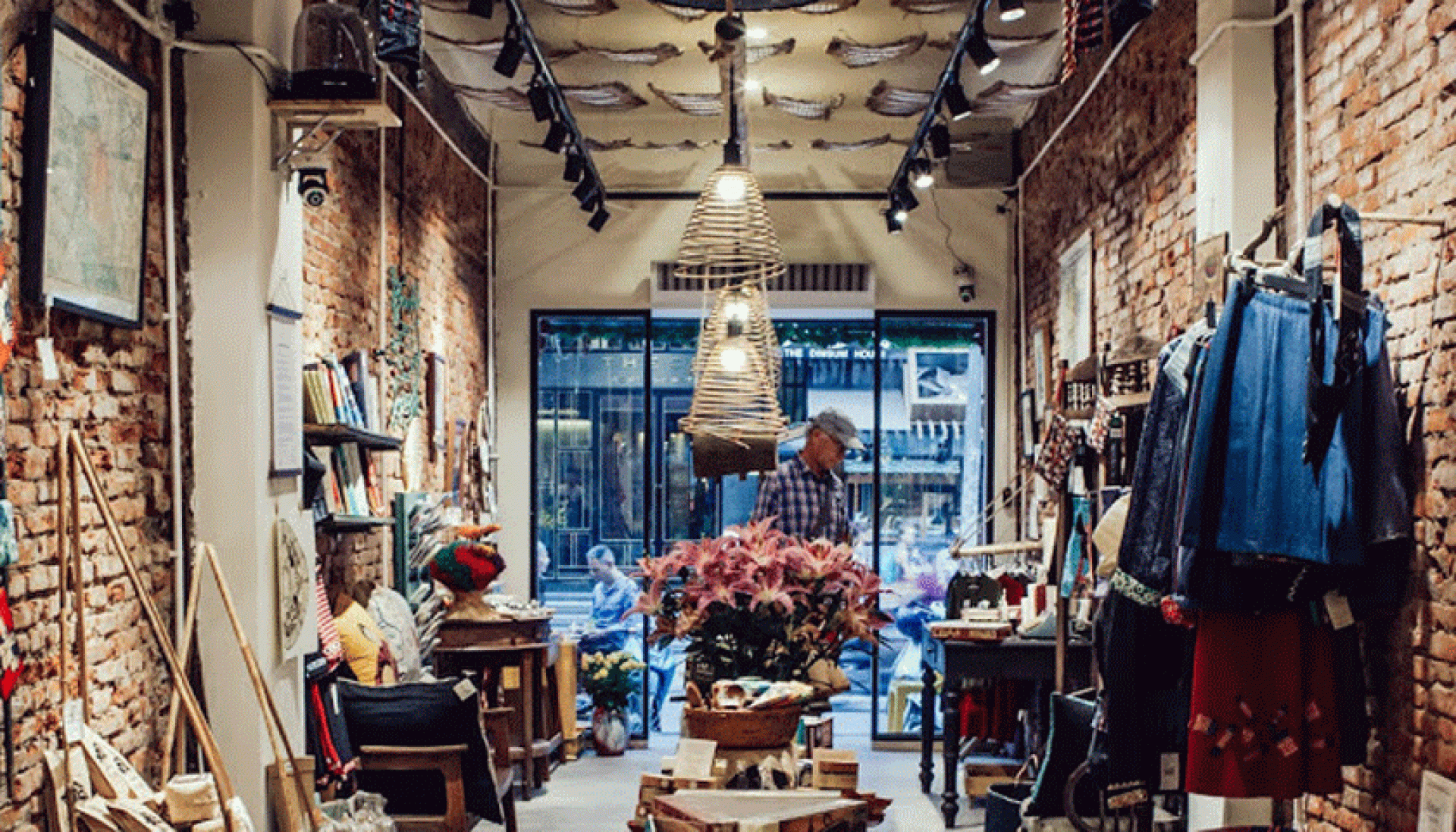 Discover the top spots to purchase souvenirs in Hanoi
If you're thinking of taking a trip to Hanoi, Vietnam and are curious about the best places to find souvenirs to bring back home, you're in luck. Hanoi is an exciting city full of culture and heritage, providing travelers with a variety of shopping choices. Here are some great options to consider when souvenir shopping in Hanoi:
1. Dong Xuan Market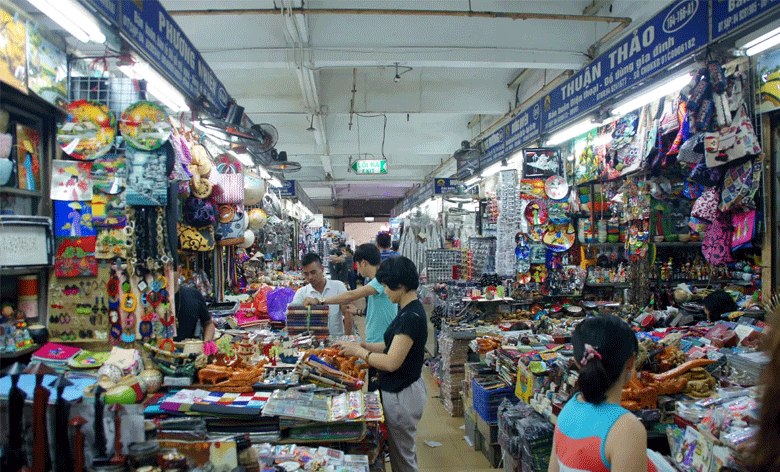 Located in the heart of Hanoi's Old Quarter, Dong Xuan Market is a bustling indoor market where you can find everything from clothing and accessories to souvenirs and handicrafts. This is a great place to find traditional Vietnamese souvenirs like lacquerware, silk products, and embroidery.
Opening Hours: Daily 06:00 – 19:00
Address: Dong Xuan Street, Hoan Kiem District, Hanoi
2. Hanoi Weekend Night Market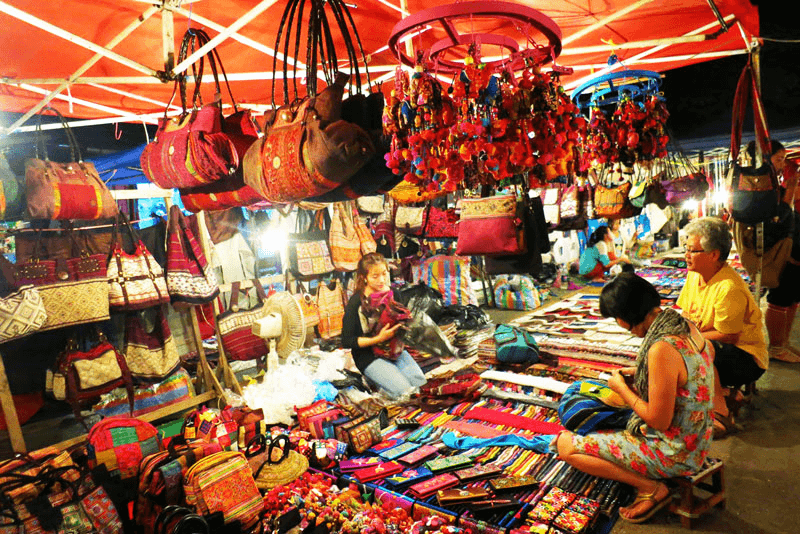 There are a plethora of options present at this night market. There are numerous shops selling a variety of items ranging from handicraft to clothing and ceramics to porcelain items. There are a lot of shops which offer a great number of souvenirs to take back from Hanoi. Going around the night market you find all kinds of things both new and some antique. For most tourists, this place is a heaven to take back souvenirs. The handicrafts sold here like bamboo dolls, handmade postcards, leather handbags, picture frames, necklaces, bracelets and keychains are very famous among tourists. Travellers who are in need of travelling essentials such as backpacks, waterproof jackets and other stuff must visit the market as these Vietnamese shops are known to be some of the cheapest places to shop. Haggling and bargaining are a must here.
Opening Hours: 18:00 – 23:00 on friday, saturday and sunday
Address: Hang Dao Street, Hoan Kiem District, Hanoi 
3. Hang Gai Street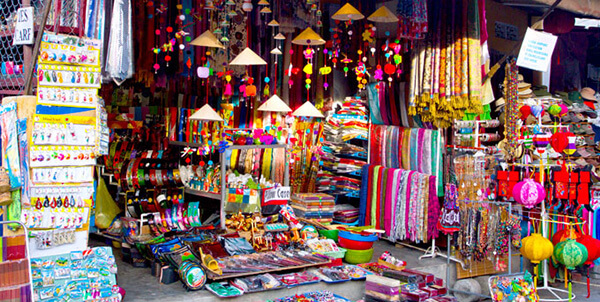 Hang Gai Street, also known as Silk Street, is a popular shopping destination for silk products and souvenirs. Here you can find high-quality silk scarves, dresses, and other clothing items, as well as lacquerware and other handicrafts.
4. Craft Link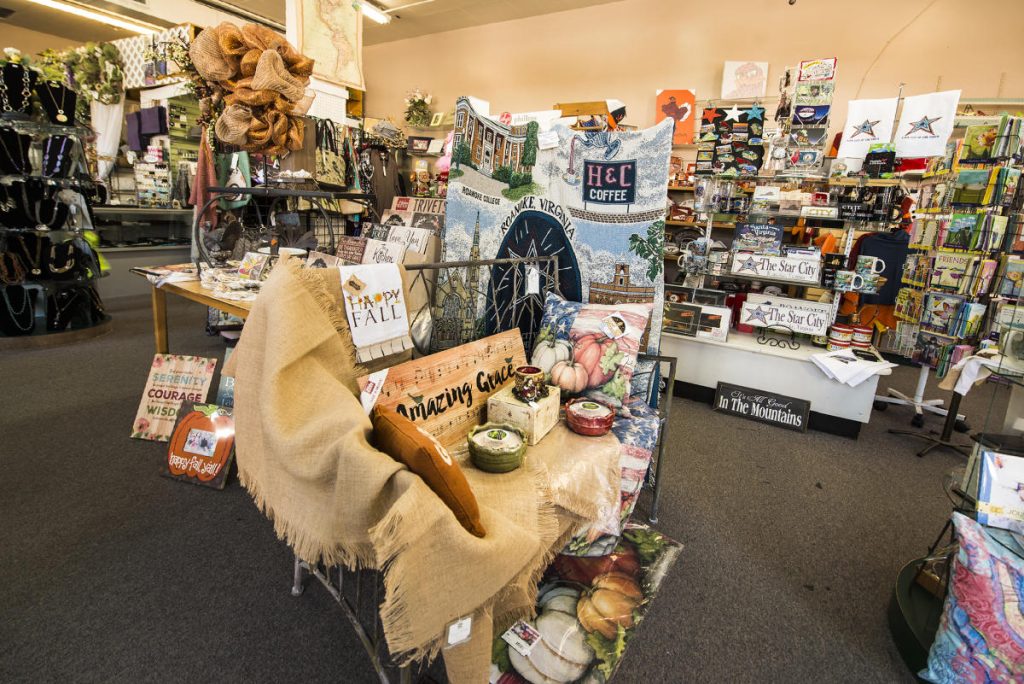 Craft Link is a fair trade organization that supports artisans and craftspeople throughout Vietnam. They have a store in Hanoi where you can find a variety of high-quality handicrafts, including textiles, jewelry, and pottery.
Opening Hours: Daily 18:00 – 23:00
Address: Hang Dao Street, Hoan Kiem District, Hanoi 
5. Tan My Design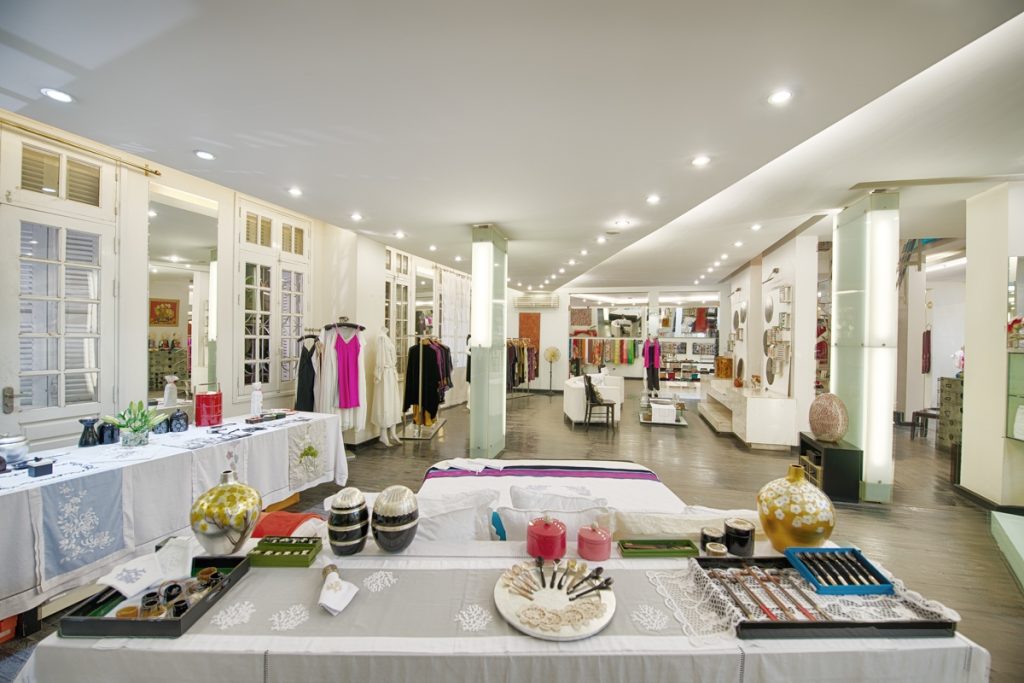 Tan My Design is a boutique shop that specializes in high-quality silk products and handicrafts. Here you can find beautifully designed silk scarves, clothing, and accessories, as well as unique handicrafts like embroidered handbags and lacquerware.
Opening Hours: Daily 8:00 – 19:00
Address: Hang Dao Street, Hoan Kiem District, Hanoi
6. Nha Tho Street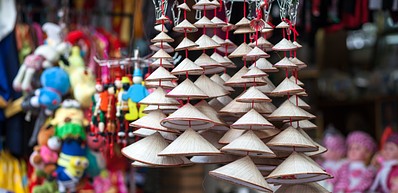 Nha Tho Street is a small street in the Old Quarter that is home to a variety of shops selling traditional Vietnamese handicrafts and souvenirs. This is a great place to find unique items like bamboo flutes, conical hats, and hand-painted ceramics.
Opening Hours: Daily
Address: Hang Dao Street, Hoan Kiem District, Hanoi 
In conclusion, Hanoi offers a wealth of shopping opportunities for travelers looking to take home some souvenirs. Whether you're looking for traditional handicrafts or high-quality silk products, there's something for everyone in Hanoi's markets and boutiques. By exploring the city's shopping destinations, you're sure to find the perfect souvenirs to remember your trip to Hanoi.