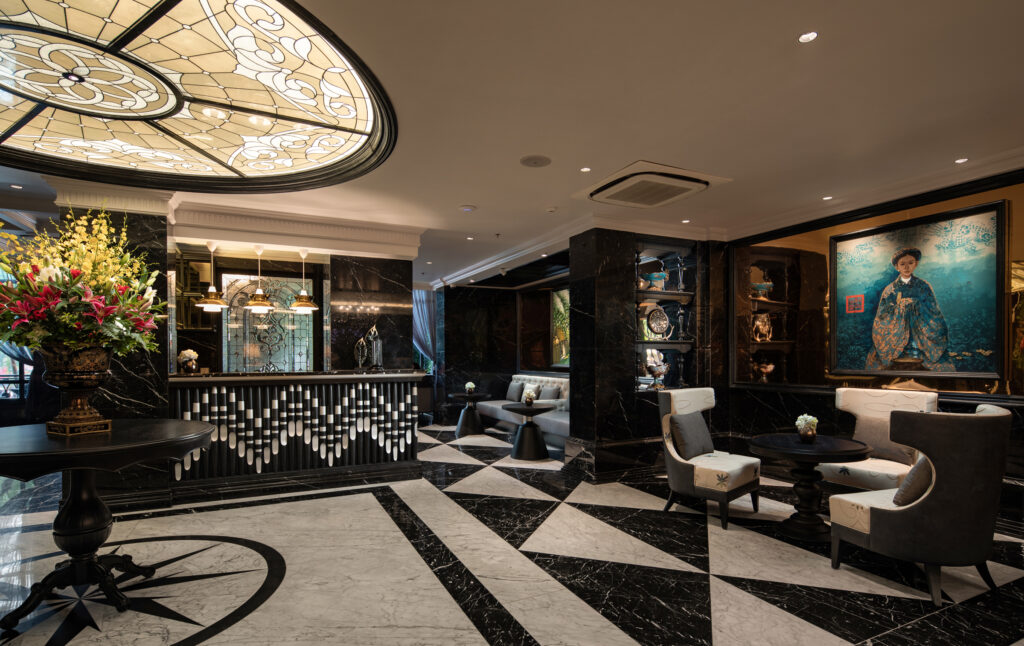 La Sinfonía del Rey is our first luxury boutique hotel and part of La Sinfonía Hotels and Resorts Vietnam. We're an oasis of calmness right in the center of the vivacious capital, committed to enhancing your experience with curated hotel features and an unparalleled location.
Inspired by the neoclassical architectural style from the 18th century, the hotel takes black, white, and dark blue as its signature colors that give cozy and classy feelings. The ambiance also features traditional decorative details such as lacquer paintings by famous Vietnamese artists and high-class wooden ornaments. All decorative elements at the Hotel present a sophisticated blending of classic and contemporary that offers our guests not only a comfortable but also aesthetically pleasing experience every time you visit the Capital.
Exceptional services come as standard, with thoughtful features designed to heighten your stay. Our ambient rooms offer the space you need to relax and recharge, while smart lighting, state-of-the-art sound proofing, and a sophisticated air purification system promise uncompromised comfort.
Step out from the hotel and Hanoi's lively Hoan Kiem Lake unfolds right in front of your eyes, an ideal location for morning walks while the locals exercise or evening strolls when the lake lights up. Hoan Kiem Lake is Hanoi's spiritual and geographical heart, with the Old Quarter, French Quarter, and many major attractions just a few minutes away on foot.
Tuck into mouthwatering cuisine from The Rhythms Restaurant in the sky or ascend further to the rooftop Terraço Sky Bar for unrivaled city and lake views. In the evening, you can watch as Hoan Kiem Lake lights up, creating an almost mythological atmosphere, which you can enjoy high above the crowds.
We look forward to enhancing your Hanoi experience.

TESTIMONIALS
See more reviews and leave yours on our TripAdvisor page