Welcome Letter
Dear Friends,
I moved to Hanoi to start university and from that moment I was smitten with the city. I've developed so much pride and passion for this tangled network of streets over the years. Sure, they're chaotic, but they're always bursting with life and energy.
As someone who was adopted and welcomed as a "Hanoian," I feel humbled and honored by the number of visitors that now grace our fair city – more than ever before. This is our chance to show the world what makes us unique. What makes us Hanoian.
I've watched as Hanoi has reinvented itself over the years. But despite this transformation, much of what made Hanoi special when I was young still makes the city special today. Hanoi's been shaped by a checkered history: French colonialism, destructive wars, long periods of poverty, rapid economic growth, and, more recently, integration into the global metropolitan community. 
And through all those downs and ups, Hanoi still serves up charm in buckets.
My dream for La Sinfonía Vietnam is to capture that charm, redefine boutique luxury in the city, elevate what we can offer to visitors, and then spread this concept throughout Indochina. In short, I want to enhance everything that's wonderful about the destination, in this case Hanoi, and minimize the discomforts. That's what makes us Hanoi's first and only boutique destination hotel chain. 
Hanoi's narrow tube houses, for example, are integral to the city, but guests at our hotel never feel cramped or uncomfortable. Hanoians may come across as cold at first, but scratch beneath the service and you'll meet remarkable warmth and hospitality. At La Sinfonía Vietnam, you'll only encounter warm smiles and open arms.
In a special city, you should feel special. Our capacious Sky Bar and Restaurant are lavish platforms from which you can absorb the gems of the city, including the city's iconic historical attractions. From our Sky Bar and Restaurant, you can have your own moments with these monuments undisturbed by the crowds.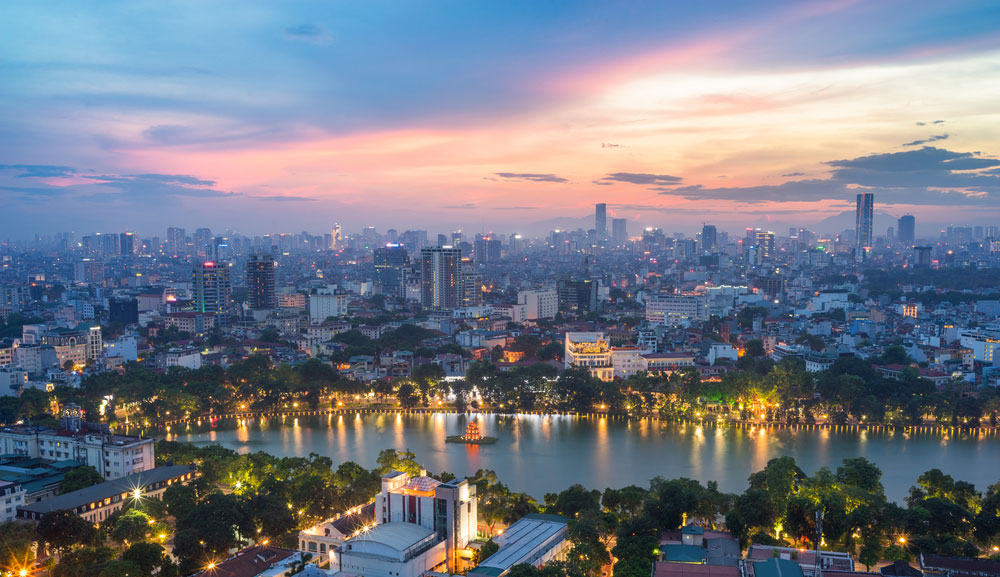 Hanoi is a city of contrasts, and it's so important to me that we create the perfect haven for you. The city can be sunny, calm, and fresh; but there are days when it's grey, noisy, and polluted. That's why we focus on positive mood-inducing lighting systems, state-of-the-art soundproofing, and comprehensive air purification that runs throughout the building. 
And if the city gets too much or you feel like being pampered, simply retire to our serene city spa.
On behalf of everyone at La Sinfonía Vietnam, we look forward to welcoming you to our treasured hotel. And if you're already here, rest assured that we're doing everything to make your Hanoi experience exceptional. 
Warmest Regards,
Ho Dai Thuc 
Chairman – PHG Group